Freelance Digital Marketing & Specialist SEO Consultant
One-to-one digital training.
Sometimes there are situations where you want to give yourself the tools and knowledge to carry out the work yourself or even just to better understand how it works. Or, there may be occasions where you have some prior knowledge already but you need to scratch up and get wise to the latest methods.
All the training I provide is customised to what you need for your business. Instead of standardised courses, once I've chatted with you I then build a programme based on two things: What you've said you'd like to know, and what I think you need to know.
The digital training I carry out can be done both in-person and online.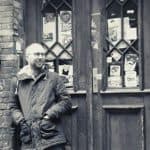 Ryan
10+ years digital marketing experience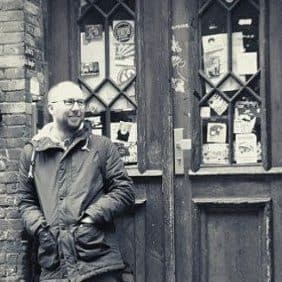 Ryan
10+ years digital marketing experience
Google Ads PPC Training
The Google Ads system can be pretty overwhelming. There are thousands of ways to create an ad campaign and hundreds of thousands of settings. It's hard to know how efficiently you're spending your dosh.
So, after getting to know you and your business I'll develop a training programme to get you up to speed with Google Ads. This could involve a 90 minute Skype session or it could involve a half-day's on-site walkthrough.
We might cover things like the difference between broad, phrase and exact match keywords, or how to set up a remarketing campaign, or how to save money on ads. If you'd like to chat about Google Ads PPC Training then drop me a line about what you need to know.
SEO Training
Search engine optimisation can seem like a bit of a minefield. There's people talking about black hat tactics and getting penalised and then there's others saying all you need to do is add some keywords to a page and bingo. And, while you may not become an SEO magician in one training session, you will have a much better understanding of how it works and what to look out for.
After finding out what your business does I'll tailor the training to what tactics you really need to know and how to implement them. We might go over things like how many keywords should I target per page, where do I find quality backlinks, how do I track my progress and more. If you'd like to have a chat about your SEO, then send me a note and we can go from there.
Google Analytics Training
If you've ever logged into Google Analytics and find it mind-boggling or you're not sure what the difference is between Google Analytics and Google Tag Manager (or even Google Search Console), then I'll be able to help explain in clear terms and give you the knowledge to feel confident going forward.
I see it so often whereby decisions are made on anecdotal web stats without looking at the bigger picture, or even just using the wrong stats to begin with.
In our training we'll make sure you're clued up on what things you need to know for your business. That could be, the difference between a user and a session, how to the common denominators between users that are dropping off from your site, how to get useful information fast and a lot more.
If you need to get on top of your web stats and analytics then pop over a message to me and we can chat about what level of training you need.
Latest Digital Marketing Insight