While Search Engine Optimisation (SEO) and Pay Per Click advertising (PPC) might seem like old-hat Millennial tactics compared to a Gen-Z cat-filtered 4-second viral social media video, pound-for-pound SEO & PPC can still produce the best results for small businesses.
As someone with over 10 years experience working across all the main channels of digital marketing including SEO, PPC, social media and email marketing, I can confidently say that for small businesses on tighter budgets SEO & PPC is often the best route to get more customers.
And that's usually what digital marketing is all about: Getting more business.
While social media might get you some new followers, SEO & PPC's real purpose is to directly generate enquiries for your small business.
For a small business of 1-10 people, this is what I will often recommend as an initial digital marketing plan:
Outsource your SEO and PPC to a specialist
Manage your social media in-house with the help of some good tools
Active vs Passive users: The key difference between SEO / PPC & Social Media
SEO has been an established digital marketing practice for over 20 years and it's importance has only grown in that time. After websites first began to be created in 1991, search engines developed in the years that followed with the term SEO first being used in 1997.
Despite being older than Google, SEO is frequently still the most important channel within the digital marketing department for many small and big businesses. And, it's a similar story with PPC too.
This is because they deliver on both counts: high quantity of users & high quality of users.
The number one key difference between SEO / PPC and social media is the following: SEO / PPC contains active users whereas social media contains passive users
If someone searches in Google for "local dog sitter", they have the intention to find someone locally to look after their pet pooch. They are either looking for more information or they are ready to pick up the phone and enquire.
If someone was browsing through Instagram and happened to come across a photo of a dog which was posted by "@TheLocalDogSitter", they may not necessarily need that service just yet but they may make a note of it or follow that user if the time comes.
SEO & PPC users are actively looking for something whereas social media users may not need your service just yet.
Sure, the lines are starting to blur a little as social media is becoming a recognised search engine. A good example of this is a user searching for nearby cafes on Instagram and making a judgement based on user-taken photos of which café might attract their interest. But this technique tends to be restricted to photogenic businesses. As well, the other simple matter of fact is that Google is still so incredibly popular, with an average of over 40,000 search queries per second.
If you're an electrician, your business might not be the most glamorous for social media and you may have only 50 followers, but there may be 500 people actively searching for a local electrician every month in Google.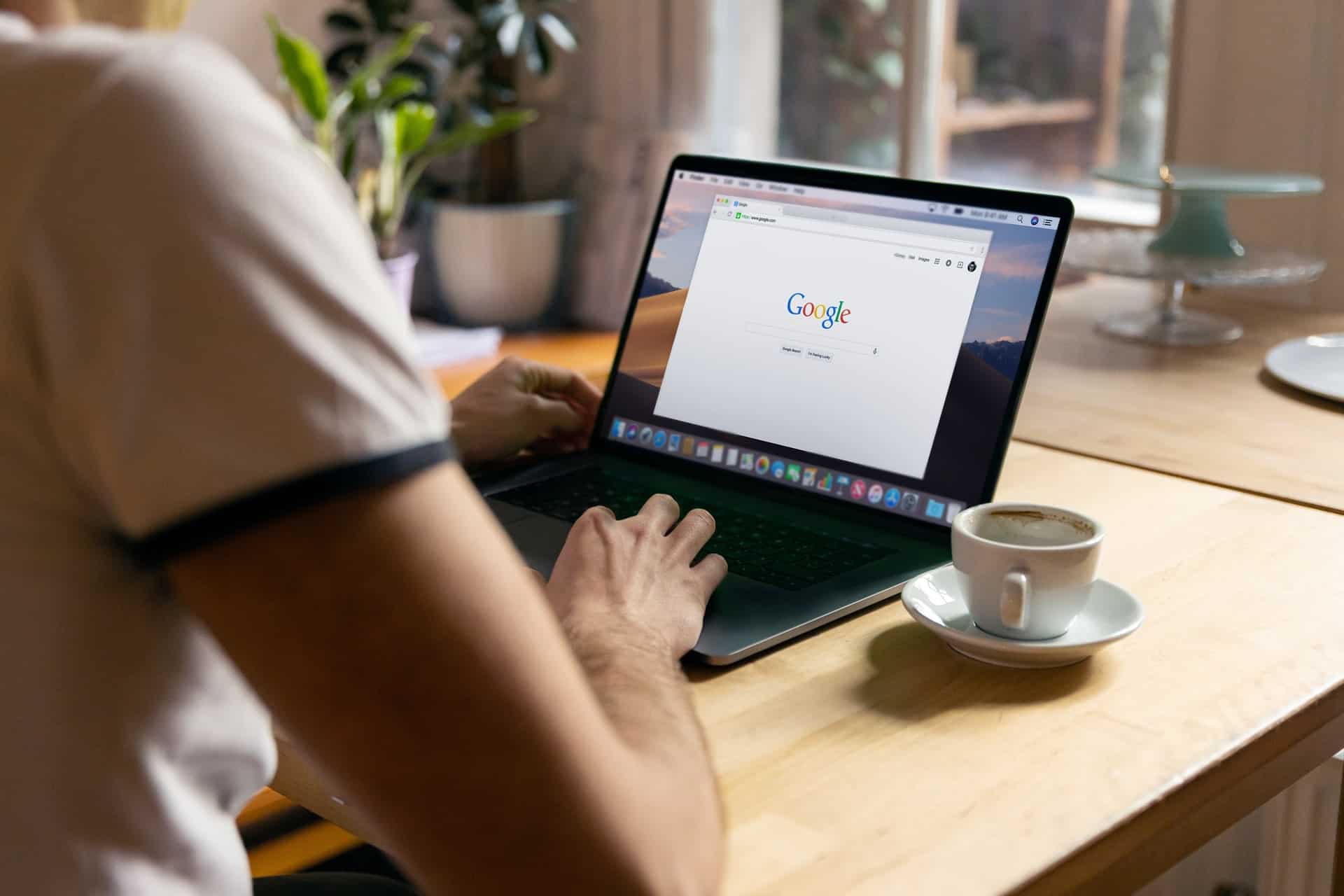 SEO & PPC are cheaper
One of the key reasons I recommend investing in SEO / PPC over social media is cost.
In my experience, the cost of outsourcing the management of your social media accounts can be 2 or 3 times as much as outsourcing your PPC and SEO.
If you're just starting a new business, gaining a few extra followers a month doesn't seem like good bang for your buck if you're paying £400-800 per month for a social media specialist.
For that price, SEO & PPC is going to help your business grow from the start by producing enquiries, not followers.
Although it might be considered simplistic, here is an overview of cost, outcome and commitment for all 3:
PPC = Low cost, high number of enquiries, short term.
SEO = Low cost, initially low number of enquiries growing to high number of enquiries, long term.
Social media = High cost, low number of enquiries, long term.
Of course there are some small businesses that will naturally lend themselves towards social media. These typically tend to be more photogenic businesses like food, fashion and fitness.
But, in my experience, with just a bit of knowledge and a small amount of time per day, you can easily run your own social media accounts. I've written an article here on top tips for small businesses getting started with managing your own Instagram account.
One of the key things is to not worry too much because in 2021 it's about being honest – that means not worrying about photo filters and using all the appropriate hashtags, instead you can just go for it.
Case study: Growing a small business on a budget with PPC advertising
I recently worked with a local upholsterer on a restricted budget, who initially felt they needed to grow their Instagram following when ultimately they wanted more enquiries for their business.
With my recommendations, they invested their budget in a Google Ads PPC campaign. The campaign generated 15 new enquiries within it's first month at more than half the cost of hiring a typical social media agency, even if you combine the ads budget with the PPC specialist fees.
You can read the full case study here.
What does this mean? Should I give up on social media?
No – social media is still necessary and very important particularly for more visual-focused businesses or if you're carving a niche in your field. However it's good to think about what your real aims are in the first place before spending your marketing budget.
If your focus is to have new enquiries coming in, then you should consider whether you're able to manage your own social media accounts and invest in the outsourcing of the more technical elements of SEO & PPC.