The one-man SEO & Google Ads Agency helping small businesses flourish
RCD Digital Marketing is a boutique SEO & PPC agency based in Royston, Hertfordshire
I'm Ryan, Chief (by default!) at RCD Digital Marketing. I help small and medium-sized businesses that are mainly based in Cambridge and Hertfordshire with monthly search engine optimisation and pay per click advertising support. I also help marketing agencies by consulting on SEO strategies and providing SEO audit reports. I've worked in digital marketing for 15 years and for 5 of those, I've ran my own digital marketing agency.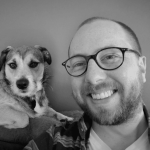 Ryan
15+ Years digital marketing experience
SEO services
I work with small and growing businesses on a monthly basis helping them to get better search engine rankings, leading to more website traffic and more phones ringing. I do this with honest, proven & genuine tactics complete with comprehensive but easy-to-digest reporting.
Google Ads services
Google Ads PPC is a great way to grow your business instantly, but it's a tricky platform to navigate. Thankfully I've got years of experience to do everything for you. I manage every aspect of your Google Ads account, from writing ad copy and designing landing pages, to split testing the best campaigns and reporting each month on your successes.
Consulting
I support marketing agencies to create big ideas for their clients' SEO & PPC. I've been fortunate to work on over 100 projects, from small one-person start-ups to international corporates and I have a lot of wisdom to share. I've worked alongside marketing agencies to give them direction on SEO & PPC strategies as well as new web-build plans. You can consult with me as and when you need or even on a monthly basis.
Web migration SEO support
"I would recommend Ryan to get results as one of our websites has increased to 623% in organic traffic since the same time last year."
Are you expensive?
Probably not as much as you'd think – Because I work solo it means my overheads are small. I believe this gives you the best solution – An experienced expert with smaller fees.
I don't know if I need SEO, Google Ads or both?
Whenever I speak to clients I firstly understand what their aims are, or sometimes, what I think their aims should be. Once I know that, then I recommend a course of action: whether that's SEO or PPC or SEO and PPC together. And, I'll provide a couple of different options to match your budget.
Are there long contracts?
No. For clients wishing to get monthly support with SEO & PPC, there are no 6 months contracts – just a rolling monthly agreement.