One-Man SEO Agency & Freelancer
My SEO journey began in 2010.
Search engine optimisation is changing very quickly. When I first dived into SEO in 2010 I was amazed at the iffy tactics and at times, unethical practices. I didn't understand how a website could rank #1 if it didn't deserve it.
My thought then, as it still is now, is that trying to fool an algorithm will come back to bite you on the backside very quickly. I stuck by my guns ensuring I only used what's known as white-hat methods in order to get the best visibility for the websites' I was working on. And it paid off. Simply put, in order to get higher rankings you need to earn your place.
There are no shortcuts, just good strategies.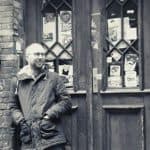 Ryan
10+ years digital marketing experience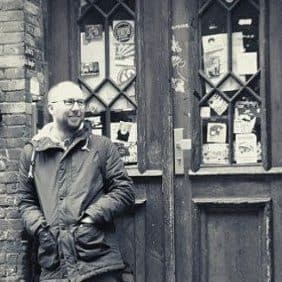 Ryan
10+ years digital marketing experience
SEO Services - What does it inlude?
I work with SMEs providing digital marketing & SEO services on a monthly basis.
How to build an SEO Strategy
There are several steps to building your unique SEO strategy. Every plan is different depending on what kind of business you have, your aims and of course, your budget.
Auditing your digital footprint
It all starts by analysing what you have in place so far. What are your strengths, weaknesses and what are you missing. Once we know this we can plan ahead.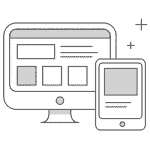 On-site SEO
Housekeeping is the next step. Before trying to look at external matters we need to focus on the foundations – creating a winning website with good content. This doesn't always mean you need to build an entirely new website.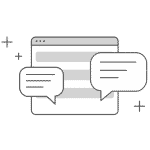 Content marketing
With content such as blog posts, case studies, podcasts, guest blogs, guides and more, you can reach new audiences and generate backlinks that strengthen your search rankings.

Link building
Building links to your website is vital in strengthening your search visibility and there are a number of ways to do it legitimately.

Local SEO
Local SEO is particularly important to maximise on for small and medium-sized businesses as it's often where larger organisations struggle.

Reporting
Whether it's knowing which products sell best on weekends or which type of blog posts actually get read, we need to know what's working best so we know where to put our efforts.

Latest projects
"I would recommend Ryan to get results as one of our websites has increased to 623% in organic traffic since the same time last year."
"Ryan did an outstanding job of understanding our organisation and our brief for a new website. The final result has surpassed our expectations."
"I have worked with Ryan on a number of projects and it always amazes me the breadth of his knowledge and expertise within SEO and Digital Marketing."