One-Man PPC Agency & Freelancer
My PPC journey began in 2010.
While Search Engine Optimisation is a great long-term and sustainable strategy at building brand awareness as well as targeted lead generation, sometimes new business needs to be coming in immediately – And, that's where Pay Per Click advertising plays a really important role.
Typically with Pay Per Click (or PPC) advertising, we're talking about Google Ads, but it can also mean Bing Ads and social advertising across Facebook, Instagram and LinkedIn.
The ads themselves can take many forms, whether it's simple text ads in Google, display remarketing ads or video ads, and they each perform different roles depending on your campaign – This is something I'll help you with and manage for you.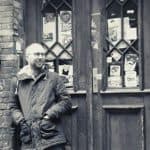 Ryan
10+ years digital marketing experience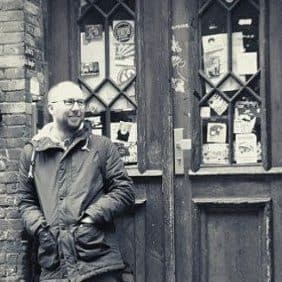 Ryan
10+ years digital marketing experience
PPC Services – What does it include?
I work with SMEs providing PPC and other digital marketing services on a monthly basis.
How do you build a PPC strategy?
We'll always start by discussing who your audience is and what is their intent, followed by what are your goals and what's your budget. We'll use that to form the basis of your PPC strategy.
Google Ads
The Google Ads platform is the most popular system to use for PPC advertising. This is partly because of its mass appeal and the search intent of the user – For example, when someone searches for a "PPC Freelancer in Cambridge" they are most likely looking for just that.
Facebook & Instagram Advertising
Facebook & Instagram are great advertising platforms for creative and visual businesses and those that need to target a 20-50 year old age group. It's also great for local advertising too as adverts for local events really stick out as recognisable to the user amongst other photos.
LinkedIn Advertising
LinkedIn has a very intuitive advertising platform that's perfect for reaching people with particular job titles. While it's a great platform for B2B services, it doesn't just have to be restricted to corporate style businesses – it's all about matching up your target audience to the platform's audience.
Reporting
Whether it's knowing which product sell best on weekends or which type of blog posts actually get read, we need to know what's working best so we know where to put our efforts.
Latest projects
"I would recommend Ryan to get results as one of our websites has increased to 623% in organic traffic since the same time last year."
"Ryan did an outstanding job of understanding our organisation and our brief for a new website. The final result has surpassed our expectations."
"I have worked with Ryan on a number of projects and it always amazes me the breadth of his knowledge and expertise within SEO and Digital Marketing."
Latest Digital Marketing Insight