One-Man Search-Friendly Web Design Agency
SEO is integral to any new web design.
One of the harshest lessons to learn is that a super slick website with animation, whizzing graphics and minimal text, can be one of the biggest mistakes to make.
There's no point building a website if hardly anyone is going to see it. So, rather than start with design first and marketing second, we do it the other way round.
This means we still use sleek animation and modern design, but we make sure the content and site structure is the absolute king of the crop to make sure you get the right people finding and coming to your website.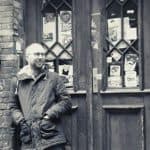 Ryan
10+ years digital marketing experience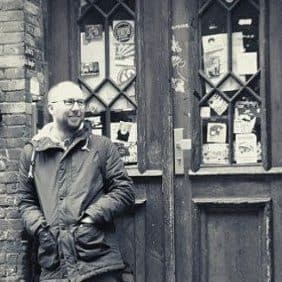 Ryan
10+ years digital marketing experience
Search-Friendly Web Design – What does it include?
How do you build a search-friendly website?
Keyword Research
Once we know your aims we then uncover what pages you need and how many.
We find this out in two ways – Firstly, by talking to you and discovering more about how your business works, what it does, where it makes its profit and what areas you are keen to expand.
Secondly, we do our own research into popular keywords, which keywords drive user engagement and which keywords are untapped in the market.
Keyword research drives the structure and navigation of a website. Even this website you are on now – there isn't just one page that contains "all digital marketing services", there are several pages so that each of the services can achieve maximum visibility.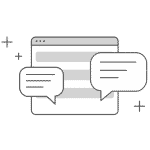 Analytics
When you're building a new website it's vital to check out what's working well on your existing website. Your current website might look and feel really outdated to you now, but there may be some hidden gems that we don't want to get rid of for your new site.
This could be a really popular blog post that's getting hundreds of hits a week or a landing page that's generating lots of enquiries. Either way, we don't want to throw the baby out with the bathwater, and while we will probably be updating the design, it may be that there are some real golden pages we want to keep the same wording on. I'll cover all this in an SEO Audit Report.

Fast WordPress Design
We create websites using the most popular web platform – WordPress. This is not only a great system for building search-friendly websites but it can also generate the most creatively designed websites with polished graphics, smooth animations and contemporary layouts.
While we know more than anyone that web design needs to be built with SEO in mind, we also know that a website needs to deliver more than just blocks of text to keep a user engaged. We only build websites that we are chuffed to put our name to.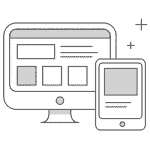 Reporting
A month after the launch of your new website, we provide you with a report that shows the difference in keyword rankings and web performance. This is so you can see what has improved.

Web-design questions people ask
Latest projects
"I would recommend Ryan to get results as one of our websites has increased to 623% in organic traffic since the same time last year."
"Ryan did an outstanding job of understanding our organisation and our brief for a new website. The final result has surpassed our expectations."
"I have worked with Ryan on a number of projects and it always amazes me the breadth of his knowledge and expertise within SEO and Digital Marketing."
Latest Digital Marketing Insight